Faith, Facts, & Fiction
In this channeled book by Jesus, he explains the ways people fool themselves and are fooled on the spiritual path and corrects many of the misunderstandings that many seekers have. How do you sort fact from fiction, faith from blind faith, and Truth from illusion? What's the truth about conspiracy theories, cults, Christianity, channeling, psychic abilities, awakening, and enlightenment? The answers are here.
This timely book explores many of the topics on seekers' minds today.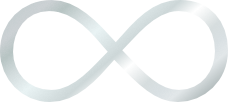 Faith, Facts, and Fiction: Finding Your Way on the Spiritual Path explores:
The pitfalls on the spiritual path
The key falsehoods in Christianity
Cults, conspiracy theories, and abusive gurus
The difference between a kundalini awakening and spiritual awakening
What awakening and enlightenment are
The benefits and dangers of transmissions
The differences between old souls and younger souls
Negative entities and lower astral beings and their influence on humanity
Misinformation and inconsistencies from channels and psychics
How to discern the level of a channeled being
Psychic abilities and their development
The phenomenon of Star People
How to tell Truth from falsehoods
Purchase Faith, Facts, and Fiction
Or Read for FREE on Kindle Unlimited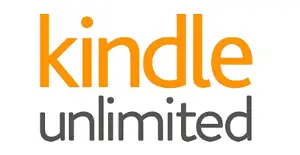 Purchase Faith, Facts, and Fiction audiobook on this website for $9.95 as a downloadable zip file through Paypal with the Buy Now button below. Total runtime: 6 hours of audio.
"My spiritual journey of over forty years has included reading spiritual material from many non-dual authors. Of all these authors, Gina Lake's channeled material is the clearest, most concise, and free of personality distortion. Each book is eminently readable, while offering specific practical information for people living in the twenty-first century. This book continues this path. It should be required reading for anyone new to the spiritual path and to those of us who have traveled a while. Gina narrates many of her books and the quality of her voice matches the clear and no-distortion quality of the material being offered to the reader." –Eliot R.

"Excellent and pure. There is so much to appreciate about the structure and content of this book, as well as the clarity of the voice of Jesus, the Christ, through the Heart of Gina Lake. Some of what I found most helpful came from the chapter on "Pitfalls on the Spiritual Path." Ms. Lake shares Jesus's message in her clear and honest style. Consequently, she guides the reader beyond the words into deeper contemplation through inner reflection, recognition, and discovery. Faith, Facts, and Fiction is not only a fascinating read, but also an excellent reference material that I will return to often. Thank you, Gina Lake, for your ongoing devotion to holy listening and teaching what is heard. Your inner guidance expands to all of us and we are truly blessed." –Susan

"In this newest book by Gina Lake, the author presents clear examples of how negative forces, personal selfishness, false religious teachings, and confusion by others, including non-physical entities, can affect our well-being. These newest teachings are critical to understand in order for us to manage our lives effectively and move forward on the spiritual path toward love and fulfillment. In the final chapter the author clarifies the on-going work of awakening, and ultimately enlightenment, and brings clarity to the process regarding how conditioned experience must ultimately be overcome in order to find real peace and fully embody our true nature." –Jim K.

"So glad Gina and Jesus are bringing helpful clarity to things like reincarnation, spiritual path misconceptions, purpose, galactic placement, seeming evils and dark forces, reminding us once again who we are and what we're actually here for. It's a message of hope that pure intention to learn love with an open heart is good enough because that's the plan. There is an overwhelming amount of material available by so many good teachers. For me, Gina is the best teacher. Jesus through Gina lets you know what matters most and how to live the life you are having on earth. Trust the plan and the mystery. My inner Being has again and again let me know I get the best teachings from Gina." –Sue E.

"My spiritual path, the one I have tread purposely for thirty-seven years, is benefiting from Gina's book. I am learning more and, equally as important, I am unlearning more. I have found Gina's channeled messages to be insightful blessings. Faith, Facts, and Fiction is more attuned to where the rubber hits the road, to where I apply what I have learned, not only from Gina but from other esoteric authors and speakers, to my inner decisions and understandings on a daily basis. I am grateful for the information this text contains." –James Odell

"I have been truly loving all the books by Gina and Jesus that I have read. All her work has been on point and wonderful!!!!" –Lynette

"It is a truly wonderful guide for the seeker on the spiritual path. A lot of the challenges Jesus talks about I, as I'm sure many others, have had personal experience of, so it really resonates. It brings great understanding, acceptance of the human condition and also healing for these challenges. Another amazing channeled book by Gina, full of wisdom, knowledge and guidance. It did not disappoint. I couldn't put it down." –M. Smith

"The information in this book is very timely and relevant to the world now. The messages are very concise and helpful. Thanks, Gina for transcribing this book!" –L.

"Helpful and inspiring. Wonderful book! I am forever grateful for all of Gina Lake's books and the inspiration and guidance given to us from Christ. The audio versions are also great reinforcements." –J. M. H.

"Wonderful book for learning the Truth! Fascinating and easy to read. A must have in any library." –L. A.

"An amazing book of endless insights. f you appreciate an open mind this book will help you expand it dramatically. So many Aha-s for me, at least. Gina Lake is one very gifted channeler." –P. S.

"I really love Gina's books, and this one is no exception. They are so easy to read and yet so informative. This one goes over some spiritual concepts and explains, without judgment and sensationalism, why the world is the way it is. For example, I really like the explanation about old souls and young souls and why it can be hard to relate to some friends or family members. It allows for more compassion. It's a great read that I recommend for anyone." –F.