Getting Free
Freedom from your conditioning is possible, but the mind is a formidable opponent to freedom. It was designed to keep you thinking of yourself the way you do. Getting free requires a new way of thinking or, rather, not thinking. Healing our emotional selves entails changing our relationship to our mind and discovering our true nature. Getting Free will help you do that.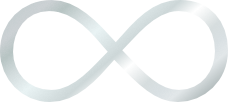 How you feel about yourself and about life has a big impact on how you respond to life and on how life responds back. That's why your conditioning matters so much. It determines your experience of life: When it is positive, you experience life positively, and when it is negative, you experience life negatively. This is how it is until we begin to wake up to the fact that our conditioning is determining our reactions and behavior, and it doesn't have to. Getting free of our conditioning is a two-fold task: We can free ourselves from our negative conditioning by reprogramming our mind with positive conditioning. We can also get free by seeing that all of our thoughts are just conditioning, and this conditioning doesn't have to be what determines our actions and reactions. Getting Free will help you reprogram your mind, clear negative thoughts and self-images, work with spiritual forces to assist healing and clear negativity, and heal entrenched issues from the past. Some of the practices you will be introduced to are spiritual inquiry, meditation, reframing, prayer, forgiveness, and gratitude.
From Getting Free:
"Every experience is what you tell yourself about it. You can spin a negative story or a positive one, depending on how you look at the experience. Essence your true self, sees the positive, and the ego (the voice in your head) sees the negative. We are here to learn to see the beauty in every experience, as Essence does. The alternative is suffering. Healing conditioning is a matter of moving from the ego's perspective to Essence's, and you do this by affirming Essence's perspective instead of the ego's."
Purchase Getting Free
"One of a few really great books I have read. This is so good, beyond belief. Inspiring, so true it resonates with your being. It delivers a way to get and stay free from the egoic conditioning we carry." –G. O'Mahony

"The knowledge I have gained from this book has been liberating. I now realize how influential the ego has been regarding my thought and decision-making process and that it isn't necessary for me to ALLOW my ego to be the driving force in my life." –O. Anderson

"This is a book written in a beautiful and clear way, offering multiple insights of how we are conditioned and how we, with mindfulness, can break free of these egoic patterns. Getting Free is an invitation to all who read it to awaken through awareness, to let go of thought, and to discover our true happiness." –S. Bacon

"I get that my problems, my image of 'me' and 'my life' are constructs of my mind, but this book actually explains what to DO with that understanding. If spirituality had a door through which we could enter and gain immediate understanding, Gina Lake's books are that door." —K. Roberts

"Wonderful reading for me in a very traumatic and stressful change period of my life. I found comfort and guidance in this book, which helped me through an extremely difficult period. Highly recommended." –Sister Margarita

"This was the first ever Gina Lake book I read, and I still remember how revealing it was. The various ways it provides for seeing past negative conditioning have been invaluable tools that I've used over the years." –S. U.

"This book is jammed-pack with rich, heart-opening ideas that gently push you ahead into dropping into your true self (love). I highly recommend you get this book; it won't let you down. It will make you laugh at yourself, and it could bring you some tears too. You will definitely experience relief, release, and deep healing and LOVE." –R. Remington

"This is a loving, gentle handbook to help you let go of preconceived notions and MOVE ON! I am a huge fan of Gina Lake's work. I read and reread her books, and each time I get more and more wisdom from them." –Kathy V.